RoS Plays
The OFFSTAGE Theatre Group
The UK OFFSTAGE Theatre Group did two theatrical parodies / recaps of Robin of Sherwood:
Robbin' The Legend at the 2004 Legend convention (Sat 28 August 2004)


Written by Barnaby Jones
Directed by Kim Jones & Barnaby Jones
Produced by Kim Jones


The Players (in order of apperance): James Hamblett (Herne The Hunter/Raven/Skulley); Barnaby Jones (Paul Knight/Sheriff of Notthingham/First Knight of Acre/Lord Owen of Clun/King Arthur); Liz Hosler (Old Lady/Knight of Acre/Isadora/Elena/Meg of Wickham);Emma Vogwell (Much The Miller's Son/Knight of Acre/King Richard/Hound of Lucifer); Gareth Ricketts (Robin of Loxley/Philip Mark/Lord Edgar); Charlie Overs (Guy of Gisburne/Knight of Acre/Sir Richard of Leaford); David Ratty (Will Scarlett/Abbot Hugo); Kathryn Hopkins (Lady Marion of Leaford); Chris Hosler (Baron de Belleme/Alan A'Dale/Bertrand de Nivelle/Edward of Wickham/King John/Adam Bell/Gulnar's Man-Beast); David Clarke (Little John); Sophie Jones (Jennet of Elsdon/Mildred/Lady Margaret Gisburne/Mad Mab); Ian Kubiak (Friar Tuck/Arthur/Grendel); Kim Jones (Lone Knight of Acre/Morgwyn of Ravenscar/Robert of Huntingdon); Iain Barton (Knight of Acre/Terry Walsh/Guard/Prisoner With Rat); Francis Moloney (Knight of Acre/Ralph/Hooded Man/Gulnar/Joshua de Talmont/Sarak/Martin).

Robbin' The Legend Again at the 2006 Legend convention (Sat 26 August 2006)
'ROBBIN' THE LEGEND AGAIN' is a fast-paced, high energy, condensed comedy spoof of every 'Robin of Sherwood' episode (from 'Robin Hood And The Sorceror' through 'Time Of The Wolf'). It is based on the script performed at LEGEND 2004, with many subtle edits and changes; as well as huge chunckes of new stuff. It even has a few new characters that we were unable to include last time.


Written by Barnaby Eaton-Jones
Directed by Kim Jones & Barnaby Eaton-Jones
Produced by Kim Jones

The Players: (Kneeling, from left to right) Liz Hosler, Barnaby Eaton-Jones, Emma Vogwell. (Standing, from left to right) Ian Kubiak, Iain Barton, Francis Moloney, James Hamblett, Sophie Jones, John Lomas, Kathryn Hopkins, Kim Jones, Gaz Ricketts, David Ratty, Charlie Overs, Chris Hosler.
The OFFSTAGE Theatre Group is a multimedia organisation, enjoying award-winning writing and acting success since being set up as a touring company in 1991.
Living Room Productions
USA RoS fans Andy and Jillyn Jacobs of Living Room Productions created The Legend of Robin Hood - A Musical Adventure in 2 Acts, which premiered in Denver, Colorado in August 2015. It is not a RoS-specific musical, but it tells the story of Robin Hood in a musical that honors the spirit of fun and adventure that the best RH stories have, namely Robin of Sherwood.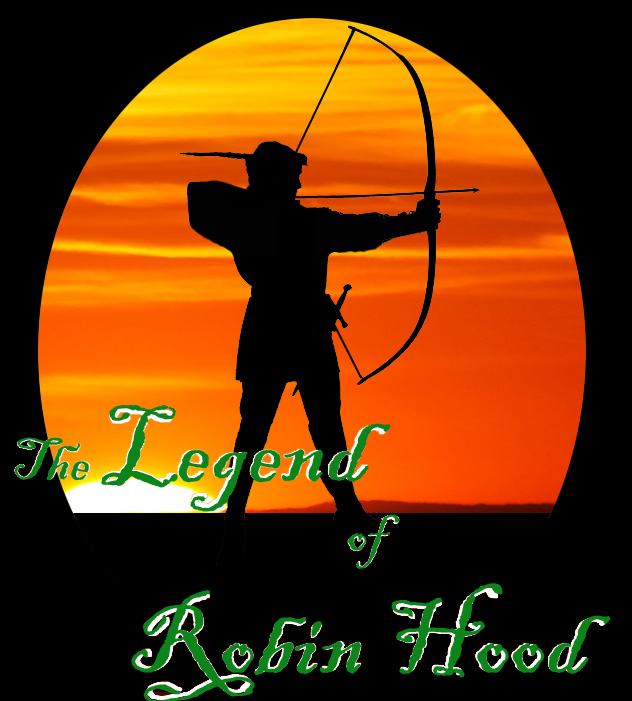 A professional recording of the live show was shot on the final day of the run, and is now available on DVD and CD worldwide from Living Room Productions. Prices are U$ 20 for the DVD, U$ 10 for the soundtrack CD, and U$ 25 for DVD+CD (excluding shipping) - payable by PayPal. DVDs are available for every region, just let them know which DVD region you want.
The show has been given a rating of PG for stage violence and mild language by its creators, and is intended for all audiences. The show was performed in English, and currently no translations services are available.
Rights for further theatrical runs are also available.
Living Room Productions can be contacted by e-mail at:
---
Last updated Wed 27 May 2020