RoS Locations
RoS Geographical Locations
The three maps of the England of Robin of Sherwood below were created by Janet VanMeter for Spirit of Sherwood's newsletter On Target issues 1 (page 28), 2 (page 15), and 3/4 (page 42). They depict where the sites mentioned in the RoS episodes can be located.
RoS Filming Locations
Robin of Sherwood was filmed mostly around Bristol (UK), because HTV is based there.

In 1985 TV magazine Look-in had a page called On location with Robin of Sherwood about the filming of Series 3.

In 1993 TV-Zone Special #8 did an article, Robin of Sherwood: In production..., about the making of RoS.

In 2001 Conventry Web had a report, A Day with the Stars, by Ann Morris, who was lucky enough to be present (with her two children) at the filming set of RoS in Gloustershire for a day in January 1985.

In September 2005 BBC Wiltshire wrote an on-line article, Retrospective: Robin of Sherwood, that includes an interview with Clive Mantle and some info about the RoS filming locations with pictures from Castle Combe.

The UK RoS conventions Silver Arrow and Legend made trips to the RoS filming locations.

The UK Silver Arrow convention also has a RoS locations guide with some pictures up on their website.

Andrew Orton's Hooded Man Volume One: Robin of Loxley book features an extensive appendix on the RoS Filming Locations.

Duncan Buckley and Lisa Lowe have created a whole website, On the Trail of Robin of Sherwood, dedicated to their visits of the RoS locations, with pictures of their own and scenes from the series. They have also published a Robin of Sherwood Filming Location Planner and Guide Book, available from their webshop.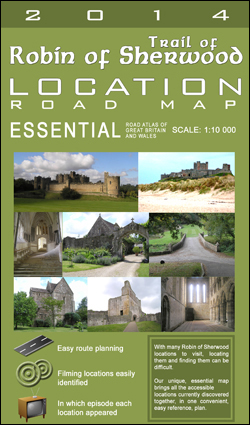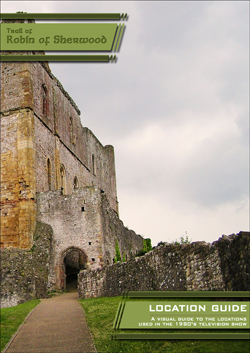 Real to RoS
Abbots Pool (Leigh Woods, Bristol area) - Herne's cave exterior (The Enchantment)
Alnwick Castle (Northumberland) - Nottingham Castle exterior (Robin Hood and the Sorcerer), Nottingham Castle courtyard (Robin Hood and the Sorcerer / The Witch of Elsdon / The Prophesy), archery contest for the Silver Arrow (Robin Hood and the Sorcerer), market scene (Alan a Dale)
Azimghur Barracks (Colerne Airfield, Chippenham, Wiltshire) - Lord Owen's gladiator arena for the blood game (Herne's Son)

Bamburgh Castle (Northumberland) - Castle Belleme exterior and guard room (Robin Hood & The Sorcerer)
Barton Hill Trading Estate (Bristol) - interior sets like the Hounds of Lucifer's black mass (The Swords of Wayland), Lilith's barn (The Enchantment), Nottingham Castle chambers in Series 3 e.g. the Sheriff's bedchamber (The Pretender) and Prince John's bedchamber (The Prophesy)
Berkeley Castle (Gloucestershire) - Nottingham Castle in Series 3 (The Betrayal), Huntingdon Castle (Herne's Son)
Berrow Beach (Weston-super-Mare) - flashback of Nasir injuring Sarak in the desert (The Sheriff of Nottingham), Fairlight Cove (The Prophecy) from where Sir Richard of Leaford sails for France and Robin fights Mark
Blaise Castle Estate (Bristol area) - various (Sherwood) forest scenes (Robin Hood & the Sorcerer / The Witch of Elsdon / The Children of Israel / The Swords of Wayland / The Inheritance)
Bodiam Castle (Sussex) - Huntingdon Castle exterior (Herne's Son)
Bowood House (Wiltshire) - the fight between Robin and the bewitched Little John near the cascading waterfall (Robin Hood and the Sorcerer)
Brent Knoll (East Brent, Highbridge Somerset) - Rhiannon's Wheel (Robin Hood and the Sorcerer / The King's Fool), Ring of the Nine Maidens (The Time of the Wolf)
Brinkburn Priory (near Rothbury, Northumberland) - Castle Belleme interior (Robin Hood and the Sorcerer)
Burrington Ham (near Blagdon, Somerset) - tor of Loxley's last stand (The Greatest Enemy))

Caldicot Castle (Monmouthshire, Wales) - Gwydion Castle entrance (The Swords of Wayland), Grimstone Abbey (The Time of the Wolf)
Castle Combe (Manor House Golf Club, Wiltshire) - Wickham (The Betrayal / Rutterkin / The Pretender), fight between the real and fake Merries in The Betrayal
Cheddar Gorge / Black Rock (Somerset) - Uffcombe village (The Swords of Wayland), Hathersage with Little John's and Much's hut and sheep grazing land in Herne's Son, ruined Abbey of St. Margaret's where the Sheriff and Robert exchange Much and Martin in Adam Bell
Chepstow Castle (Welsh Border) - Castle Belleme dungeon (Robin Hood and the Sorcerer), ruined Castle Belleme (The Enchantment), courtyard and main gate (upper bailey, barbicon and courtyard) of Caerleon Castle (The Inheritance)
Chew Valley Lake (south of Bristol) - site of Nasir & Sarak's duel (The Sheriff of Nottingham), also flaming arrow ceremonies (Robin Hood and the Sorcerer / The Greatest Enemy / The Time of the Wolf)
Cleeve Abbey (Somerset) - Thornton Abbey exterior (Cromm Cruac)

Farleigh Hungerford Castle (Somerset) - village of Nottingham (Seven Poor Knights from Acre / The King's Fool / The Children of Israel), gate to Nottingham Castle through which Much and Marion drive their cart in Alan a Dale, De Talmont's house (The Children of Israel), Halstead Priory (The Time of the Wolf)

Great Chalfield Manor (Melksham, Wiltshire) - Leaford Grange (The Power of Albion), Croxden Abbey (The Cross of St. Ciricus)

Highbury Hill Woods (between Temple Cloud & High Littleton, Bristol) - Sherwood Forest
High Littleton (Greyfield Woods, Somerset) - Gulnar's magic pool (Cromm Cruac)
Hinton Priory (south of Bath) - Leaford Grange (Seven Poor Knights from Acre), Lichfield (Herne's Son), Nottingham (The Sheriff of Nottingham / Adam Bell / The Betrayal / Rutterkin), barn (The King's Fool), Gwydion Castle (The Swords of Wayland), Warren Abbey (The Pretender), Grimstone Abbey (The Time of the Wolf), Uffcombe church from which Orias is stolen (The Swords of Wayland), chapel with tomb for Edward de Rainault (Adam Bell)
Howell's Barn (Cotswold Water Park) - the inn that the Brabancons wreck in the beginning of Lord of the Trees, Adam's mill in The Swords of Wayland
Hulne Priory (Northumberland) - Kirklees Abbey (Robin Hood and the Sorcerer)

Kidwelly Castle (Dyfed, Wales) - Clun Castle (Herne's Son)

Lacock Abbey (Chippenham, Wiltshire) - Thornton Abbey hall and library in Cromm Cruac, Warren Abbey where Queen Isabella is ambushed (The Pretender)
Leigh Woods (Bristol area) - Sherwood Forest (The Inheritance)

Malmesbury Abbey (Malmesbury, Wiltshire) - Ravenscar Abbey entrance and interiors (The Swords of Wayland)
Mells Park Estate (Frome, Somerset) - various village sets, e.g. Loxley and Much's Mill near the weir (Robin Hood and the Sorcerer), Elsdon (The Witch of Elsdon), Bystead and Templar encampment in Seven Poor Knights from Acre, Wickham (Series 1 & 2), attack on Lady Margaret of Gisburne's wagon and fight between Robert and Giburne on the raft across the River Trent in The Cross of St. Ciricus, Cromm Cruac (Cromm Cruac), pond where Robin and Gisburne have their mud fight in Alan A Dale
Milton Hill (Wells, Somerset) - the clifftop where Robert and Gisburne have their fight in The Cross of St. Ciricus

Nettleton Mill (Wiltshire, near Castle Combe) - Wickham in 3rd Series

Pro Cathedral (Clifton, Bristol) - Nottingham Castle and other 3rd Series interiors, e.g. Huntingdon Castle hall (Herne's Son), Queen Hadwisa's castle (The Pretender), Caerleon Castle (The Inheritance), Croxden Abbey (The Cross of St. Ciricus), and Grimstone Abbey (The Time of the Wolf)

Redcliffe Caves (Bristol) - the tunnel into Nottingham Castle (The Sheriff of Nottingham)
Rinsey Cliffs (Cornwall) - cliff that Robin jumps from in The Swords of Wayland (and climbs back up)

Stancombe Quarry (Flax Bourton, Bristol) - the stone quarry in The Prophesy
St Mary's Woods (Bristol area) - Sherwood Forest (The Inheritance)
St Michael's Mount (Marazion, Cornwall) - Ravenscar Abbey exterior (The Swords of Wayland)

Tithe Barn (Bradford-on-Avon) - Nottingham Castle great hall (especially in The King's Fool and The Betrayal), Gwydion Castle great hall (The Swords of Wayland)

Vassals Park (Oldbury Court, Bristol) - Sherwood Forest

Wells Cathedral (Wells, Somerset) - steps to Marion's room in Nottingham Castle and cloisters at Kirklees Abbey (Robin Hood and the Sorcerer), stairs to Ravenscar crypt and octagonal room (The Swords of Wayland)
Wookey Hole Caves (Wells, Somerset) - Herne's cavern (chamber 2 - "The Wich's Kitchen") in Robin Hood and the Sorcerer
RoS to Real
A

B

C

D

E

F

G

H

I

K

L

M

P

Q

R

S

T

W

U
Locations per episode
Trail of Robin of Sherwood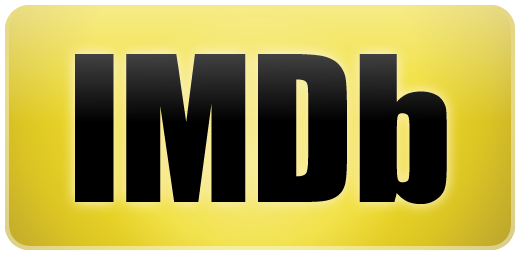 ---
Last updated Tur 18 Aug 2020